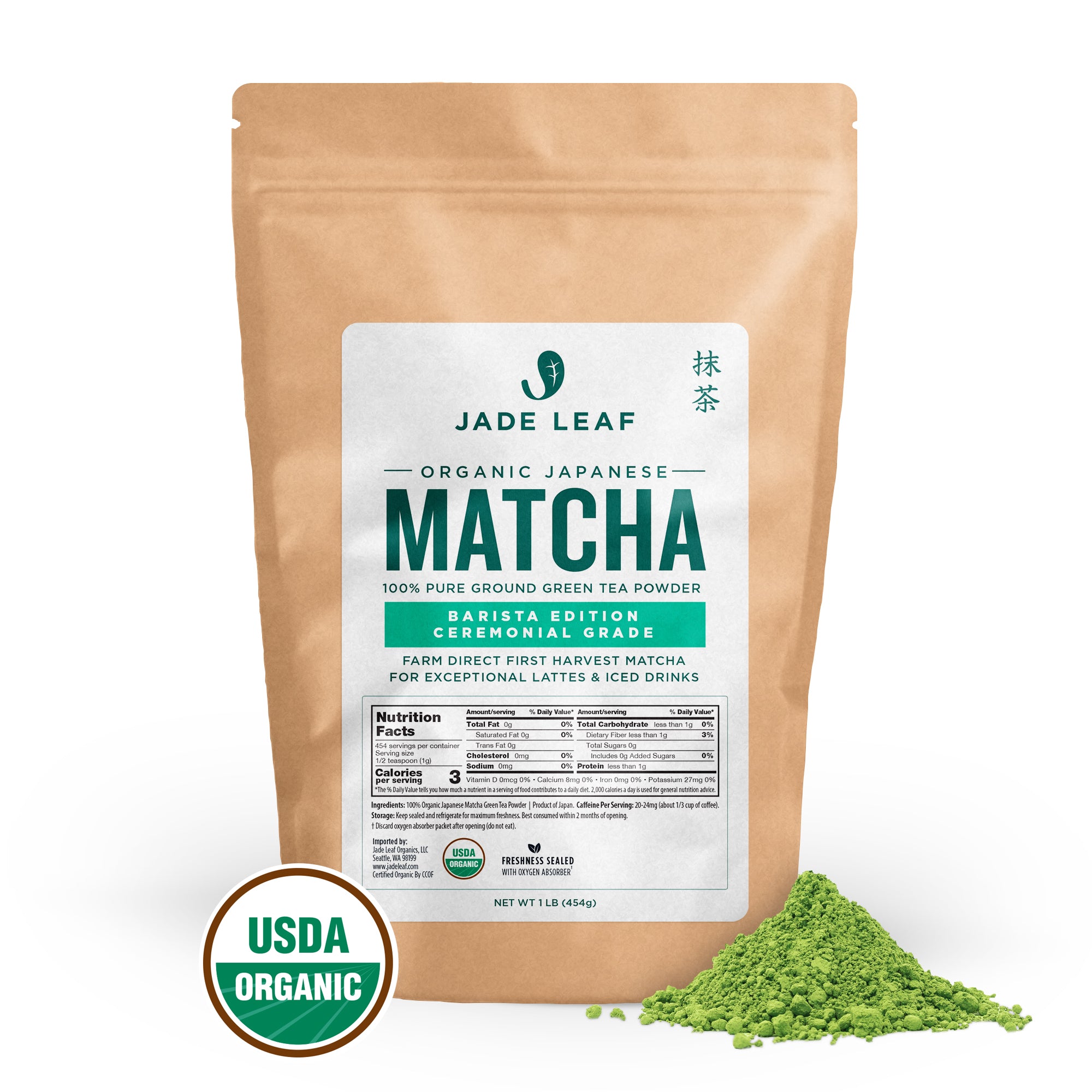 Jade Leaf Organic Barista Edition Ceremonial Grade Matcha
Flavorful organically grown first harvest tea leaves were chosen for our Barista Edition Matcha, crafted specifically for exceptional lattes and iced drinks. This grade is preferred by baristas and expert chefs alike.
Recommended uses:
lattes, iced matcha tea, blended drinks, recipes
Packaging/Pricing options
1 LB POUCH
Additional Inventory, Sizes, and Pricing Reserved for Wholesale Customers
See our Wholesale Section and apply for a business acount.